Combi-Met: Two technologies in a single solution
Sputtering, plasma treatment and thermal evaporation are the main technologies employed by our high-vacuum metallization systems.
Depending on the customer's needs and production purposes, the Arzuffi team  designs, develops and installs fully fitted machines such as Combi-Met, an extremely sophisticated solution that combines sputtering and thermal evaporation.
Combi-Met, in all its possible configurations, is extremely flexible and as such is able to switch from one deposition technology to another in just a few seconds, obtaining multi-layer coatings
If you are looking for a metallization system that goes beyond conventional chrome-plating processes, contact us to request information on our high-vacuum machinery.
We export our experience and know-how all around the world.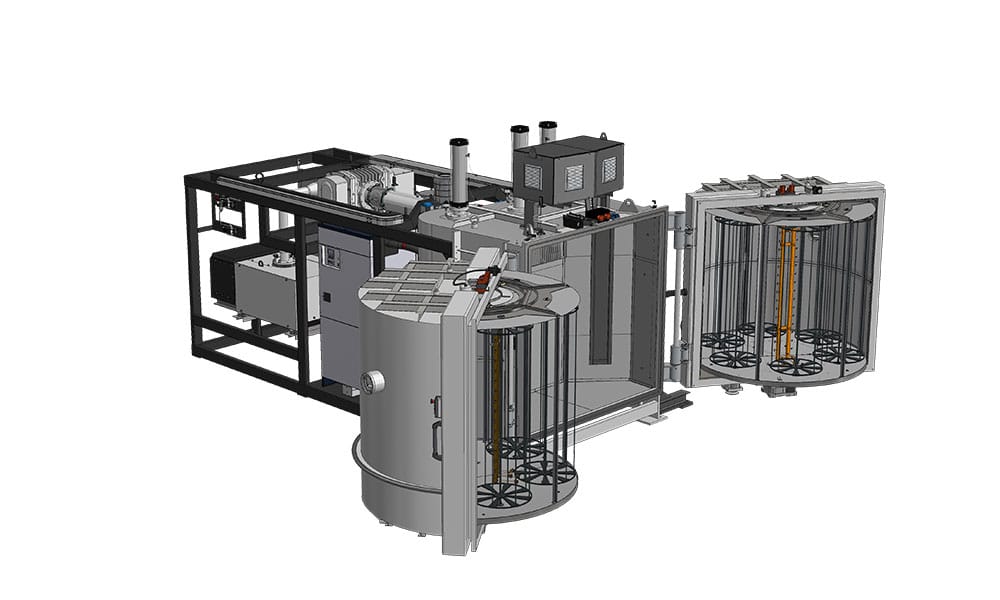 COMBI-MET BIG CHAMBER
Chamber diameter: 1900 mm
Chamber height: 1800 mm
Number of fixtures: 6-7-8-10-12
Fixture diameters: 560-540-490-440-360 mm
Useful coating height: 1500 mm
Cycle time: 7-20 minutes
Characteristics: Suitable for a wide variety of substrates with different shapes
COMBI-MET SINGLE PLANET
Chamber diameter: 1100 mm
Chamber height: 1800 mm
Number of fixtures: 1
Fixture size: 960 mm
Useful coating height: 1600 mm
Cycle time: 4-9 minutes
Characteristics: Suitable for line production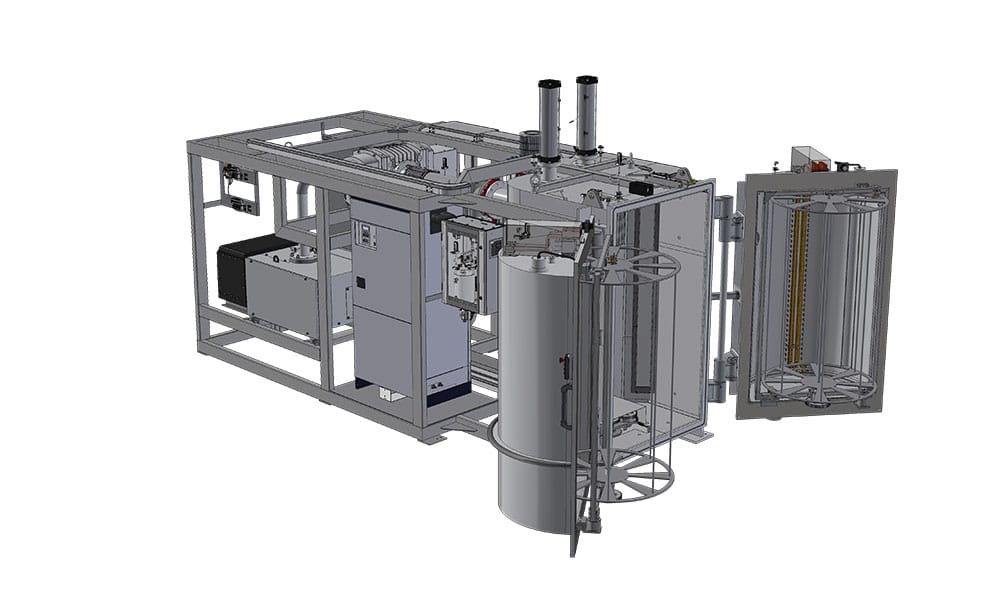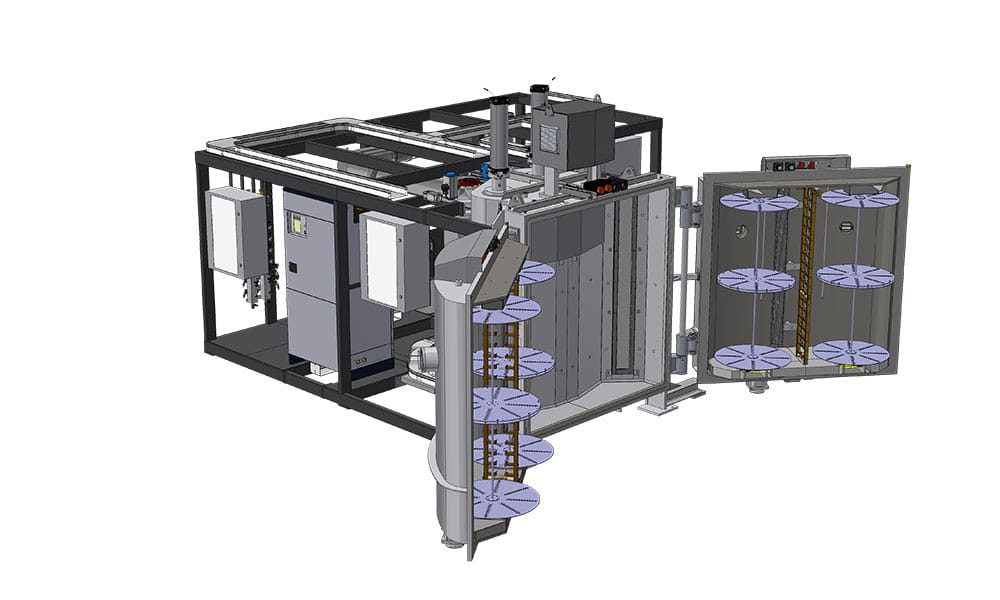 COMBI-MET DOUBLE PLANET
Chamber size (L x W x H): 1800 x 900 x 1800 mm
Number of fixtures: 2
Fixtures size: 560 mm or 710 mm
Useful coating height: 1500 mm
Cycle time: 4-9 minutes
Characteristics: Suitable for line production
COMBI-MET HORIZONTAL
Chamber size (L x W x H): 1900 x 1000 x 1300 mm
Number of fixtures: 2
Fixtures size: 560 mm
Useful coating height: 1500 mm or 2400 mm
Cycle time: 6-10 minutes
Characteristics: Suitable for a wide range of small pieces or a single large piece