Fast-Met: sputter deposition systems
Arzuffi boasts over 30 years of experience in the design, construction and installation of customized high-vacuum metallization systems for fast-cycle coating processes using metals and alloys.
Fast-Met has a modular structure and as such, it meets any kind of customer need: double-door or single double-face door chambers, planar or rotating magnetron sputtering cathode, double or single piece-holder tools and many technical solutions aimed at obtaining greater efficiency.
The advantages offered by the system include high productivity, deposition of any kind of metal or alloy with the possibility of obtaining coloured and / or semi-transparent finishes, not to mention flexibility during production.
We invite you to browse the configurations below. Contact us for additional technical information and quotes. We export our machines and our know-how to Italy and all over the world.
FAST-MET I DOUBLE FACE
Chamber size (L x W x H): 1400 x 700 x 1900 mm
Number of fixtures: 1
Fixture size: 960 mm
Useful coating height: 1500 mm
Layout (L x W x H): 6300 x 3200 x 2200 mm
Cycle time: 4 – 8 minutes
Characteristics: easily automatable single loading / unloading workstation; number of cathodes according to customer specifications
FAST-MET I TWO DOORS
Chamber size (L x W x H): 1800 x 900 x 1800 mm
Number of fixtures: 1
Fixture size: 960 mm
Useful coating height: 1500 mm
Layout (L x W x H): 6300 x 3200 x 2200 mm
Cycle time: 4 – 8 minutes
Characteristics: number of cathodes according to customer specifications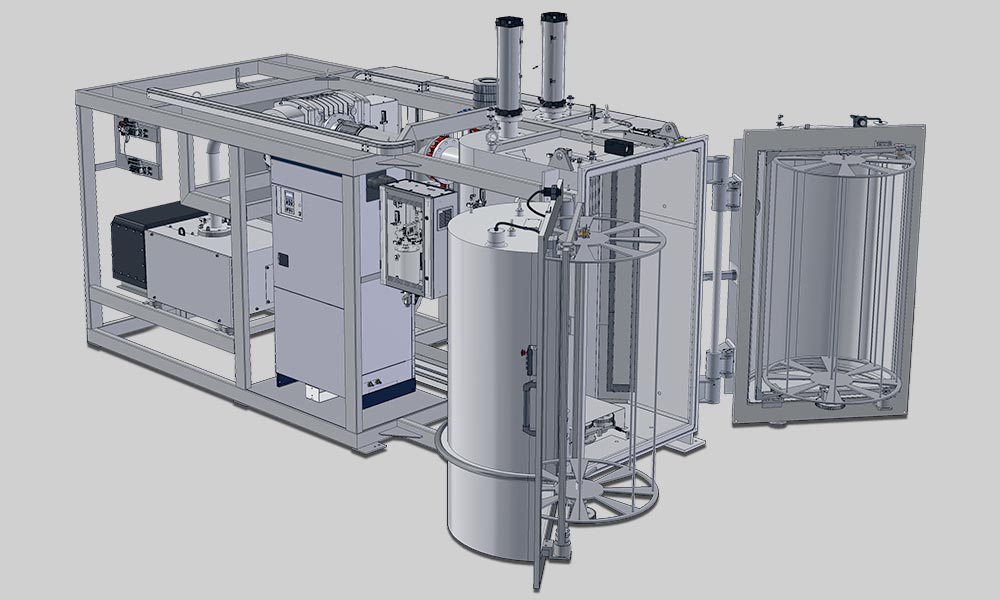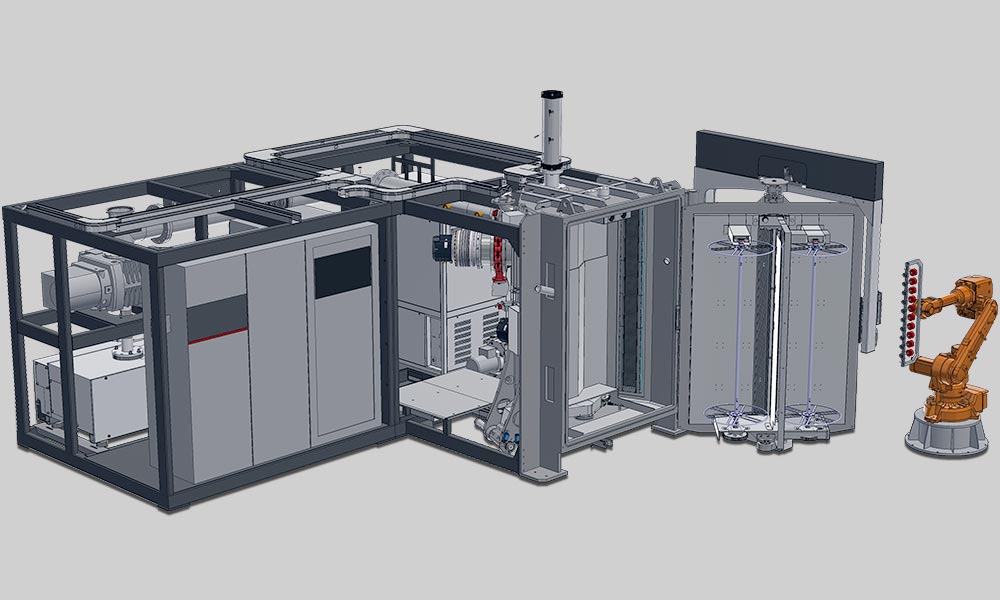 FAST-MET II DOUBLE FACE
Chamber size (L x W x H): 1400 x 700 x 1900 mm
Number of fixtures: 2
Fixture size: 560 mm
Useful coating height: 1500 mm
Layout (L x W x H): 6000 x 5400 x 2200 mm
Cycle time: 4 – 8 minutes
Characteristics: easily automatable single loading / unloading workstation
FAST-MET II TWO DOORS
Chamber size (L x W x H): 1800 x 900 x 1800 mm
Number of fixtures: 2
Fixture  size: 710 mm
Useful coating height: 1500 mm
Layout (L x W x H): 6000 x 5400 x 2200 mm
Cycle time: 4 – 7 minutes
Characteristics: double-tool combination to ensure flexibility during production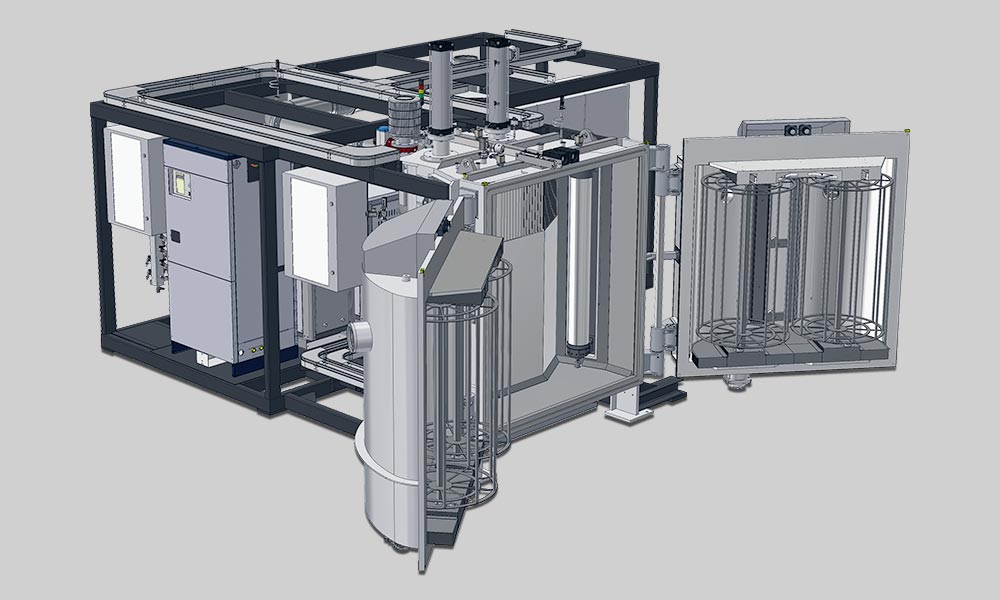 FAST-MET ROLL
Chamber size (L x W x H): 1300 x 800 x 1900 mm
Number of fixtures: 2
Fixture diameter: 540 mm
Useful coating height: 1500 mm
Layout (L x W x H): 5400 x 4600 x 3000 mm
Cycle time: 5 – 8 minutes
Characteristics: best quality/price ratio