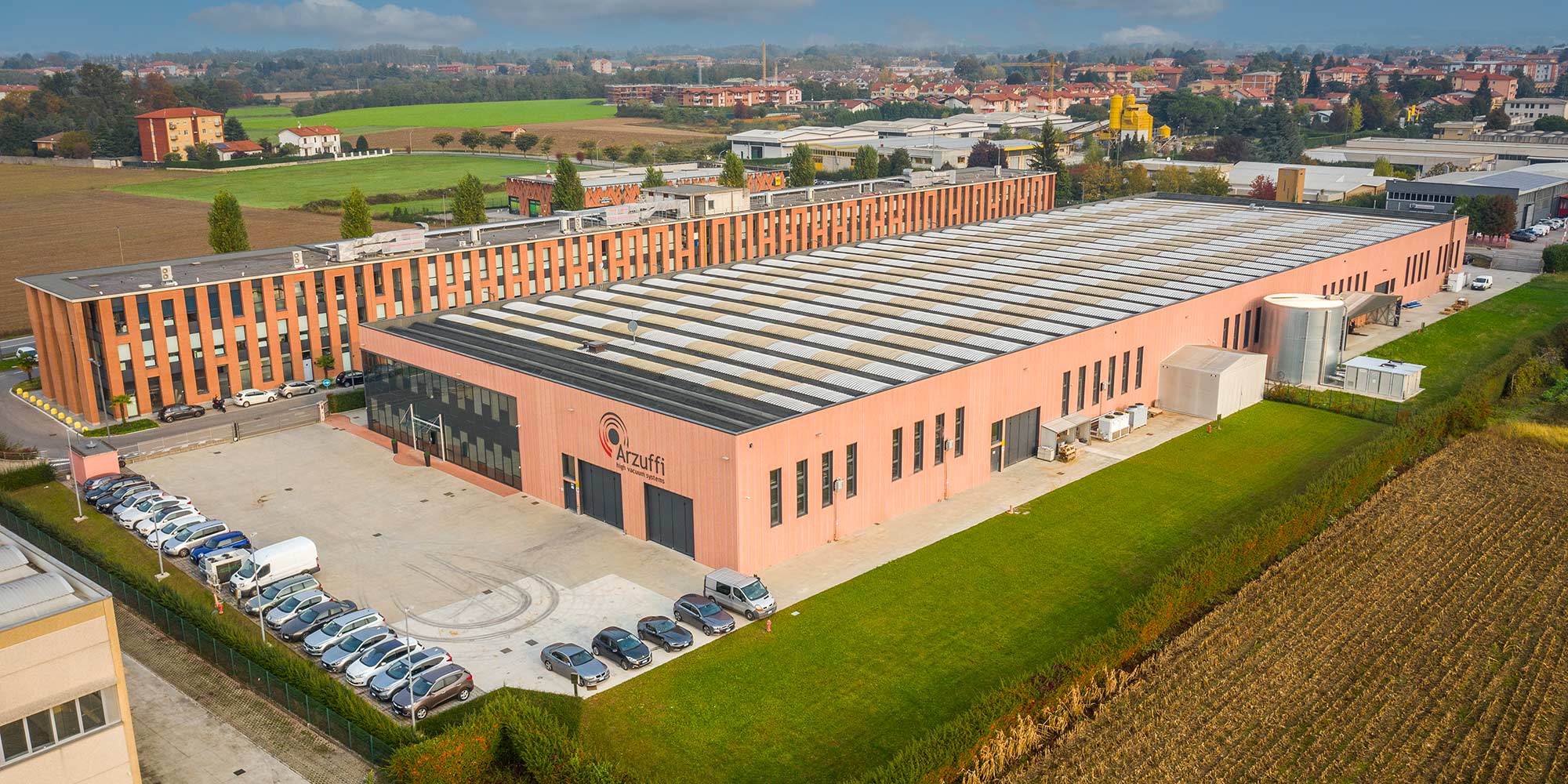 Arzuffi Srl: experts in high-vacuum systems
The story of Arzuffi Srl begins over thirty years ago, in 1986.
To date, with over 750 high-vacuum metallization plants installed all over the world, our 100% Italian company has earned itself a place of honour at a global level.
We have become the world's leading supplier of high-vacuum metallization systems to the automotive industry, meeting all OEM specifications. During our 30-year-long experience, we have been pushing ourselves beyond all limits, becoming a reference point for many other industries, including lighting, cosmetics, decoration, ceramics, special applications (leather and textiles), furniture and glassware.
Our industrial systems rely on next-generation PVD technologies, including sputtering (cathodic pulverization), thermal evaporation and plasma treatment.
Contact us for a personalized quote or to request the customized installation of high-vacuum coating chambers. Our headquarters are located in Bernareggio, in the province of Monza Brianza, but we also operate at the international level.
Sales and after-sales support
Our sales department stands out for its timely response to customer requests for quotes and updates. It also takes care of the early stages of after-sales support and raw materials and spare parts assistance.
In total synergy with the other departments, this is where the best suppliers are selected with an aim to deliver utmost quality and the best tools for the final stage of the production process.
Research and development
Our R&D engineers are constantly focused on implementing the latest technologies and innovative projects to keep the quality standards of our systems at the highest levels.
In this respect, the most important goals achieved over the years has been the implementation of a cryo trap for reducing cycle times, besides the use of Medium Frequency (MF) applied to ion discharge and polymerization phases, NOS treatment for providing chemical, thermal and dynamic stability to the substrate and AHC (Arzuffi Hard Coating).
Production Department
Our company has always assembled its machinery in-house to ensure the utmost quality of the end product.  Working within the same organization allows our mechanical and technical teams to combine their efforts to provide efficient and timely solutions when dealing, in particular, with customized projects.
Besides this, during the pre-assembly phase, all main components are tested one by one to ensure their full operational capability.
Technical Department
Our team of specialists takes care of the various project phases, from pre-testing through installation and startup up to technical support, providing the customer with the necessary instructions on the correct use of the machinery.
Our specially selected after-sales support team – recognized by our customers as on of our company's strong points – stands out for its speed of service and prompt response.
We put your needs first
We provide the best coating solutions for the specific needs of our customers across all industries who rely on our expertise and top-class systems.
Our catalogue features a wide array of different configurations and product lines, but design and production principles are always based on Arzuffi Srl key values: cutting-edge technologies, top quality, reliability, ease of maintenance, quick response, extreme flexibility and top-notch customer service.
Companies become a point of reference for an entire market sector when each employee is individually motivated to achieve excellence. Mr. Arzuffi founded this company over 30 years ago with the same purpose in mind, creating a highly specialized and qualified team committed today to the common goal of achieving quality excellence.
Contact us for more details on our high-vacuum metallization machinery. Our headquarters are based in Bernareggio, in the province of Monza Brianza, but we also operate at a global level.