Line-Met: automated metallization system
Arzuffi sputtering technology solutions include the exclusive Line-Met system, which has revolutionized and still revolutionizes the metallization sector today. Our machines are designed and built to be incorporated into existing continuous flow production lines, with the aim to minimize the production of scrap pieces, increase quality standards and lower labour costs, as it is able to replace the operator in charge of loading/unloading operations. Line met relies on static or dynamic deposition sputtering technology and are particularly useful in fully automated industrial sectors (e.g. automotive and cosmetics).
All the configurations available for the Line-Met category share a fully modular design to meet any customization requirement. Contact us for more information on our high-vacuum metallization systems. We operate at both the national and international level.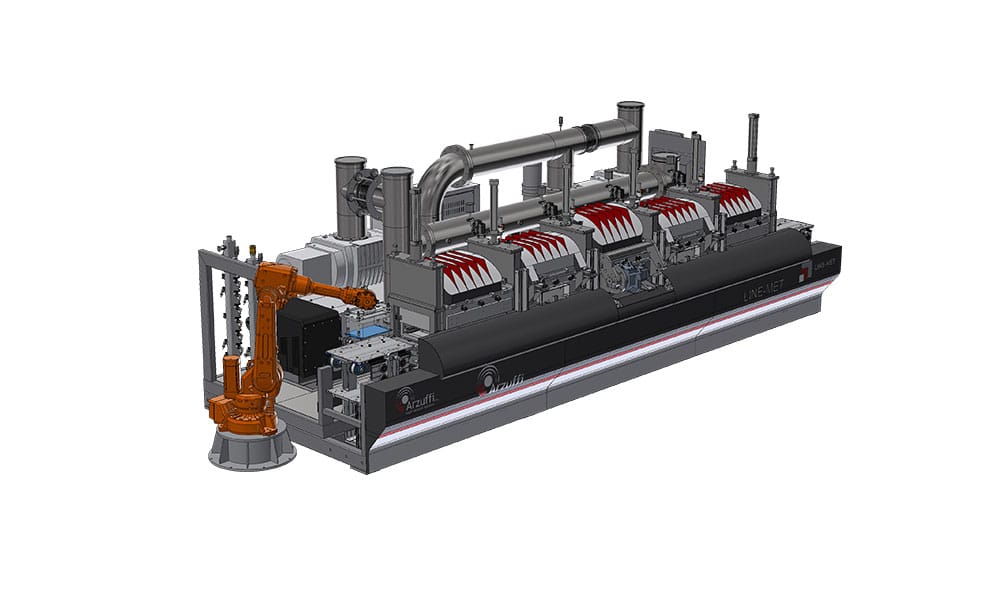 LINE-MET V1
Useful coating area: 530 x 330 x 225 mm
Fixtures: Trays
Adaptability: Suitable for standard European 600 × 400 mm thermoforming materials
Coating technology: Ionic discharge – PECVD (HMDSO) – AHC (Arzuffi hard coating) – Sputtering – Reactive sputtering
Cycle time: 40 seconds
LINE-MET V2
Useful coating area : 530 x 330 x 225 mm
Fixtures: Trays
Adaptability: Suitable for achieving enhanced reflectivity performance
Coating technology: Ionic discharge – PECVD (HMDSO) – AHC (Arzuffi hard coating) – Sputtering – Reactive sputtering
Cycle time: 40 seconds – 4 minutes
Line-met automated metallization system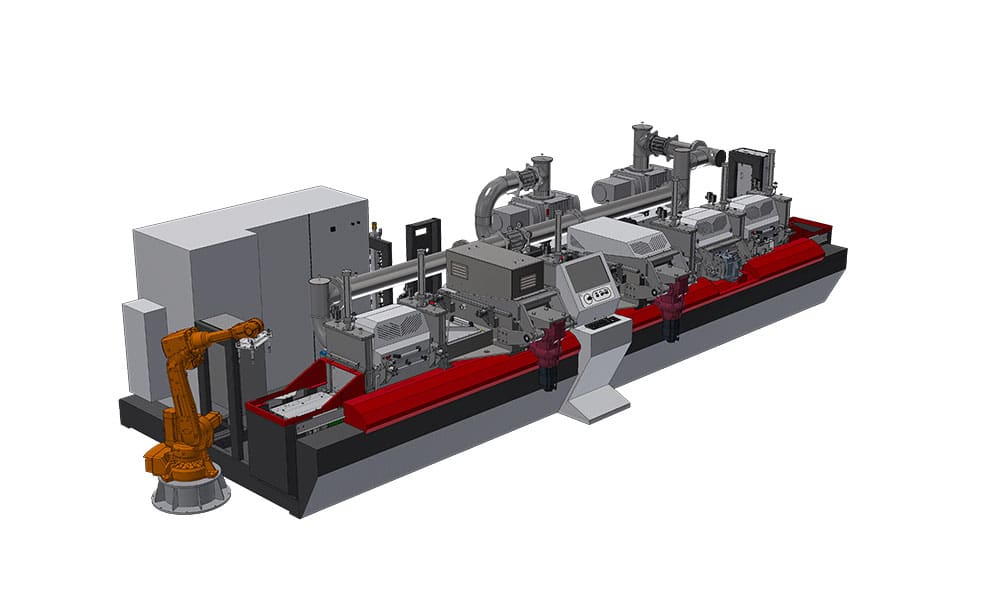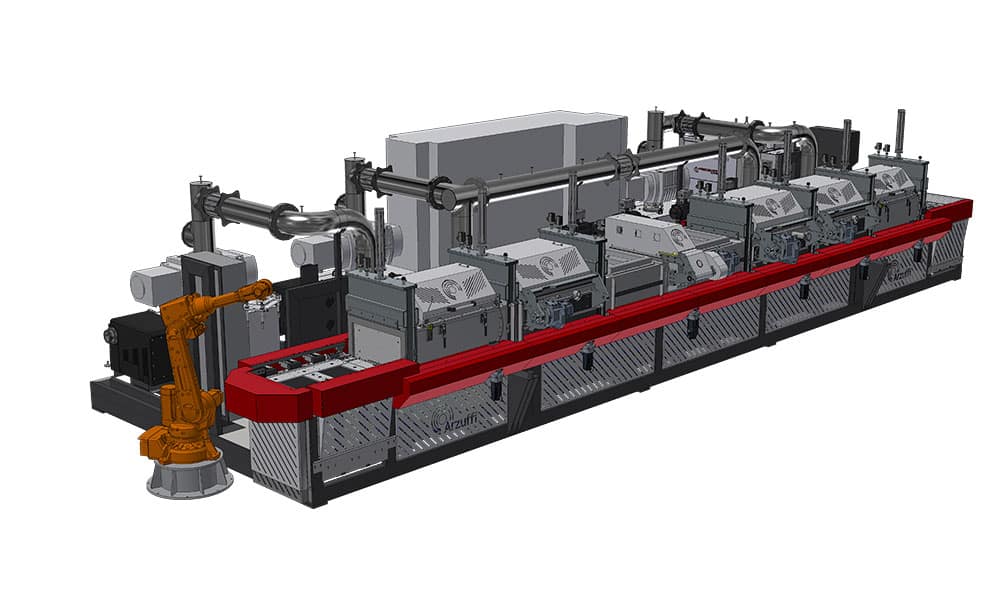 LINE-MET V3
Useful coating area: 760 x 530 x h 225 mm
Fixtures: Trays
Adaptability: Double in size compared to Line-Met V1
Coating technology: Ionic discharge – PECVD (HMDSO) – AHC (Arzuffi hard coating) – Sputtering – Reactive sputtering
Cycle time: 40 seconds
LINE-MET V4
Useful coating area: 760 x 530 x h 225 mm
Fixtures: Trays
Adaptability: Suitable for the production of emblems and radomes
Coating technology: Ionic discharge – PECVD (HMDSO) – AHC (Arzuffi hard coating) – Sputtering – Reactive sputtering
Cycle time: 40 seconds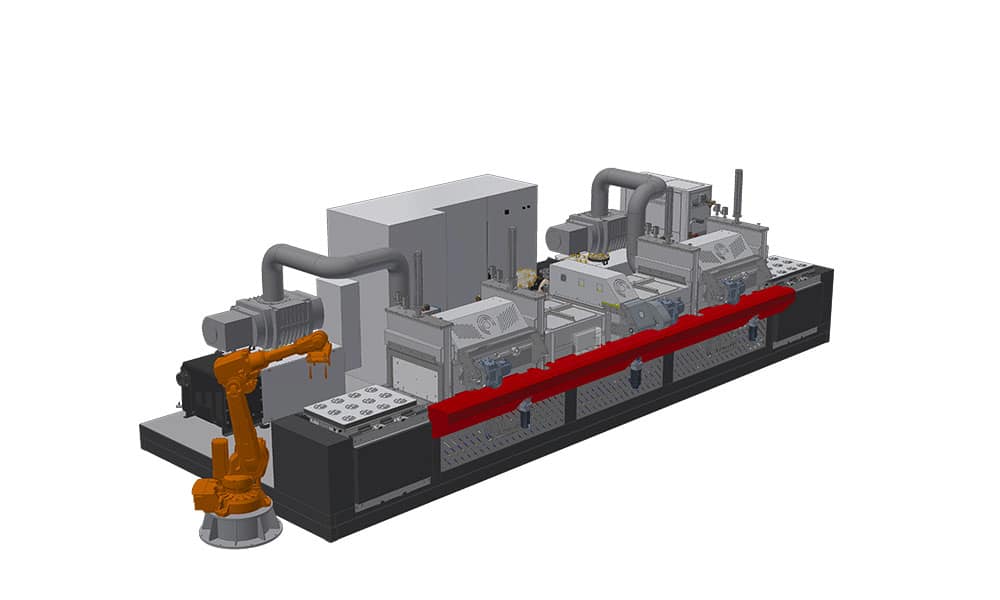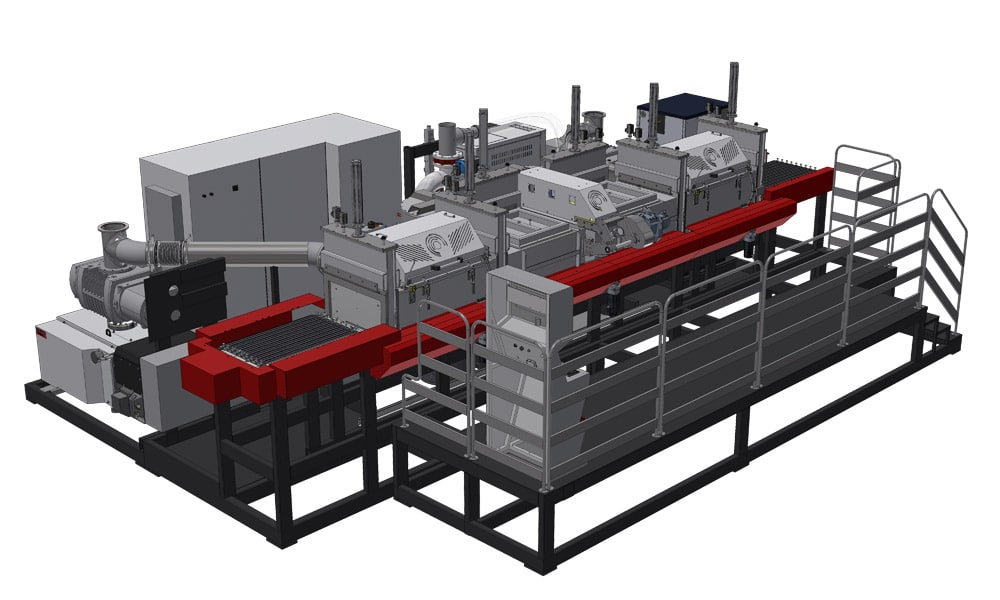 LINE-MET V5
Useful coating area: 900 x 600 x 170 mm
Fixtures: Trays or bars
Adaptability: Suitable for the cosmetic industry
Coating technology: Ionic discharge – PECVD (HMDSO) – AHC (Arzuffi hard coating) – Sputtering – Reactive sputtering
Cycle time: Less then 60 seconds
LINE-MET V6
Useful coating area: 205x 1560 x h 400 mm
Fixtures: Chain
Adaptability: Suitable for the glass packaging sector (bottles and flacons)
Coating technology: Ionic discharge – PECVD (HMDSO) – AHC (Arzuffi hard coating) – Sputtering – Reactive sputtering
Cycle time: 60 seconds