PECVD plasma equipment
PECVD (Plasma- Enhanced Chemical Vapour Deposition) is a chemical deposition process that takes place in a vacuum condition and allows the creation of nanometric films through the condensation on the substrate of a gaseous precursor. The purpose of treatments with plasma technology is to improve the performance of the surfaces of the materials.
The plasma systems designed, manufactured and installed by Arzuffi are used to to modify the surface tension of different types of substrates, introducing specific gases such as oxygen, argon, nitrogen into the chamber and activating them with ion discharge through pulsed direct current (DC), medium frequency (MF) or radio frequency (RF) generators. The surfaces obtained are chemically different from the initial ones, while maintaining the same mechanical and physical characteristics.
The most requested treatments are deep cleaning of the surface, degreasing of metals, activation and pre-treatment of plastic surfaces, increase in wettability, improvement of hydrophilic and/or hydrophobic qualities, sterilization of materials, anti-sticking, and anti-fog treatment.
Thanks to our extensive know-how consolidated in over 30 years of activity, we are always ready to provide innovative solutions in the field of PECVD systems with an aim to deliver premium-quality, optically transparent coating films.
Arzuffi plasma coating systems are often incorporated into pre-existing painting lines to ensure greater adhesion performance.
Firmly committed to our green tech philosophy, we design and develop our clean-technology plasma systems with a sustainability and eco-friendly mindset. For this reason, we do not use toxic chemical compounds or solvents, and as such, we minimize energy consumption.
Contact us for more information on our high-vacuum plasma systems. We operate throughout Italy and all over the world.
Batch Manual Solution
Plasma-Met
Plasma-Met, designed to handle plasma coating processes, is commonly known by the acronym of PECVD (plasma-enhanced chemical vapour deposition). The system is fully automated and can be incorporated into industrial painting lines, thanks to its extremely short cycle times (less then 60 seconds).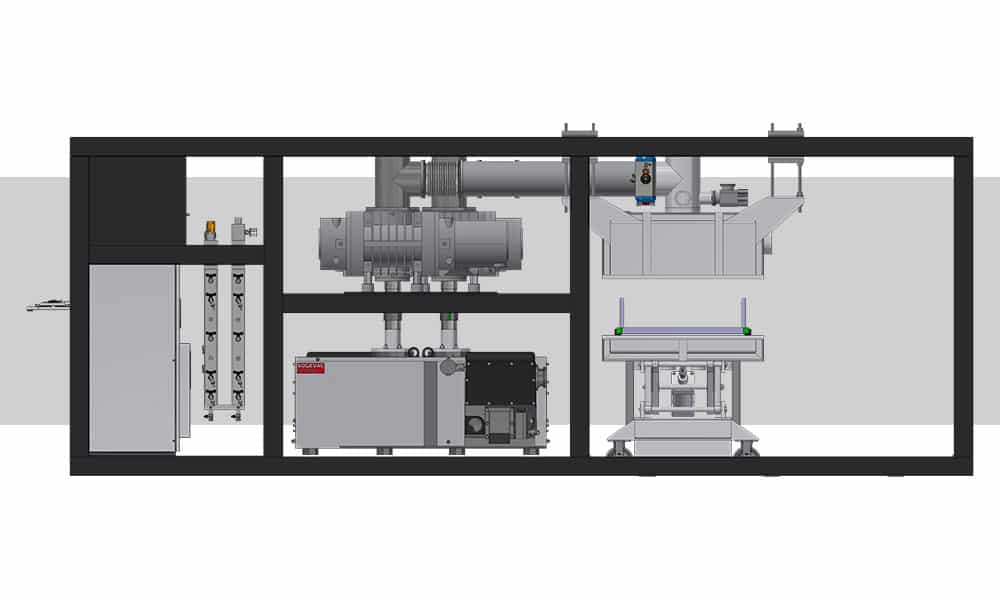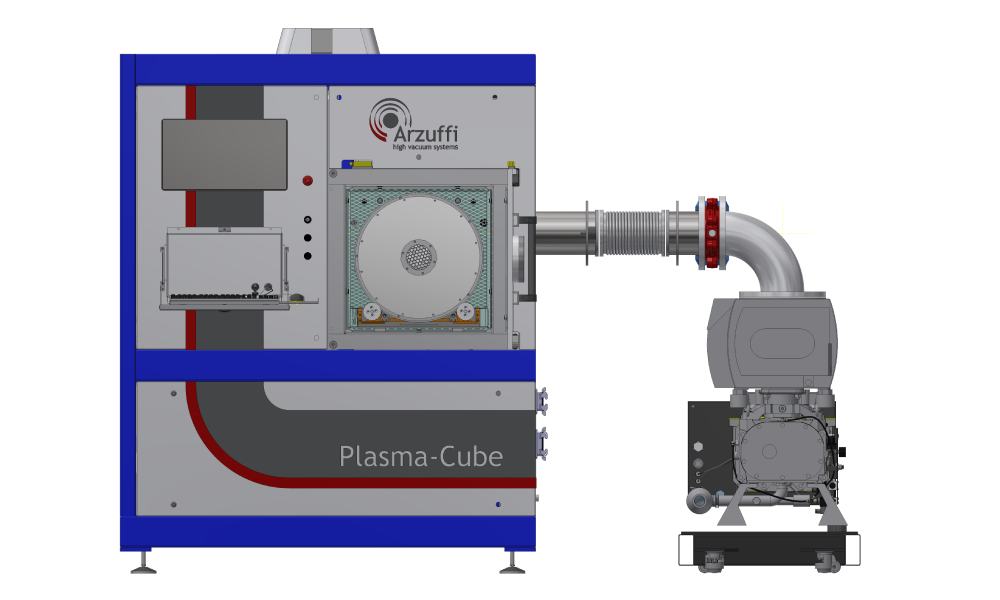 Batch Manual Solution
Plasma-Cube
Plasma-Cube by Arzuffi equipment equipped with PECVD (Plasma Enhanced Chemical Vapor Deposition) technology. The substrates are loaded in a low-pressure vacuum chamber, where gases are ionized by electromagnetic field to obtain high-density films with semi-crystalline structure characterized by the absence of porosity and several level of hardness.  These nanometric films can be extremely elastic and they have the characteristic of modifying the surface of plastic materials and elastomers without affecting their geometry.