Smart-Met sputtering system
Our Smart-Met coating machine suitable for line production consists of an automated system capable of performing extremely fast high-vacuum metallization cycles.
The system employs different coating processes:
PECVD base coat/top coat (HMDSO)
Sputtering/reactive sputtering
AHC (Arzuffi hard coating)
The cycle time never exceeds 50 seconds and as such, the system is suitable for continuous flow production systems. The main advantage offered by Smart-Met is its total automation and the possibility of using the same tray across the entire production line.
We at Arzuffi are specialized in the design, manufacture and on-site installation of customized high-vacuum sputtering and thermal evaporation systems, available in single/multiple configurations.
We are at your complete disposal for further details, if you wish to submit a project or request a quote.  We operate throughout Italy and all over the world.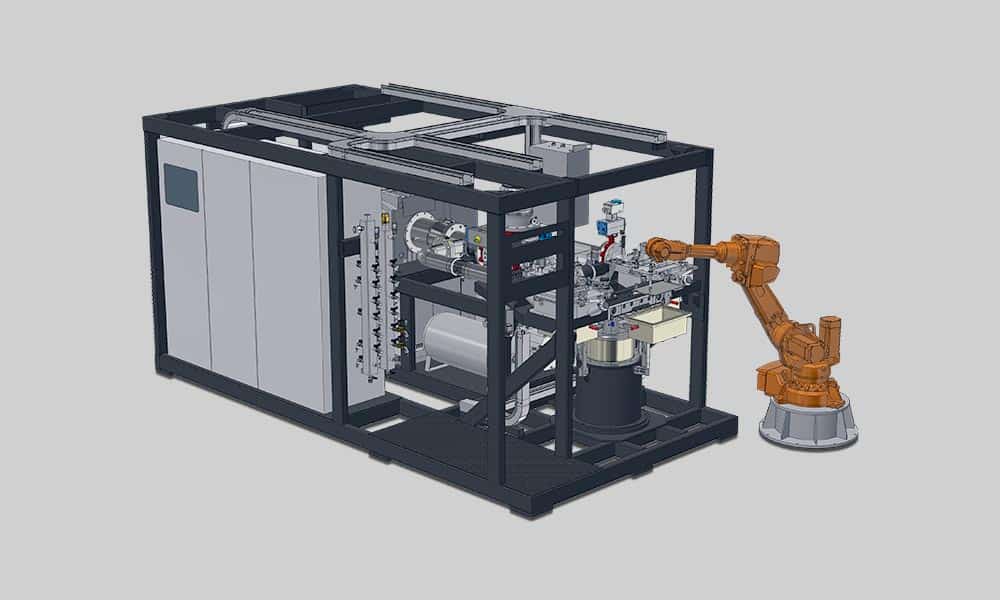 SMART-MET
Chamber size (L x W x H): 350 x 200 x 140 mm
Number of trays: 1
Tray size: 200 x 300 x 120 mm or according to customer specifications
Layout (L x W x H): 4300 x 2200 x 2120 mm
Cycle time: 50 seconds