Twist-Met automated system
Twist-Met represents the next generation of low-cost automated sputtering equipment, suitable for the decoration sector. It runs in fully automatic mode with a 40-second cycle time.
Despite being a highly productive industrial sputtering machine, one of its main advantages is the ability to maximize space thanks to its overall compact design.
Other advantages offered by Twist-met:
Eliminates/reduces labour costs
Eliminates piece-holder tools and related maintenance, cleaning and storage costs
Reduces the production of scrap pieces while improving quality
Constant profitability over a 24-hour period
Just like other solutions designed, developed and installed by Arzuffi, Twist-Met finds application across a wide range of industries, e.g. automotive, cosmetics, technology, high fashion and many others.
We are at your complete disposal for the supply of a high-tech high-vacuum metallization system. Do not hesitate to contact us for further details or to request a personalized quote.
We deliver our products and services throughout Italy and all over the world.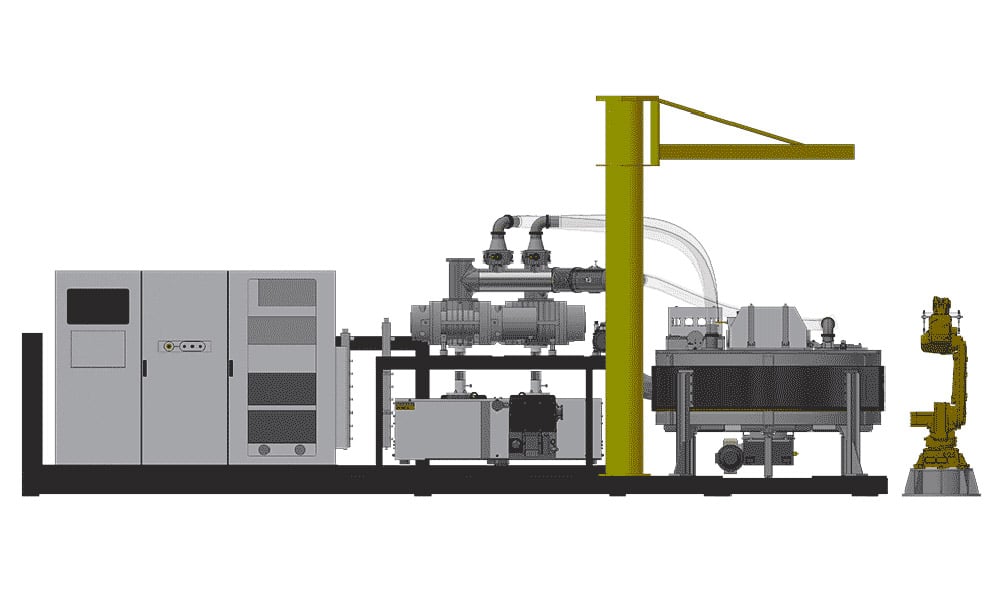 TWIST-MET V1
Useful coating area: 530 x 330 x 225 mm
Number of trays: 1
Chamber size: 690x450x310 mm
Coating process: CHAMBER 1 loading/unloading – CHAMBER 2 ionic discharge – CHAMBER 3 Sputtering – CHAMBER 4 PECVD
Coating technology: medium frequency
Cycle time: 40 seconds
Characteristics: space optimization thanks to its compact design
TWIST-MET V3
Useful coating area: 530 x 760 x 270 mm
Number of trays: 1
Chamber size: 640x880x350 mm
Coating process: CHAMBER 1 loading/unloading – CHAMBER 2 ionic discharge – CHAMBER 3 Sputtering – CHAMBER 4 PECVD
Coating technology: medium frequency  
Cycle time: 40 seconds
Characteristics: space optimization thanks to its compact design